Links
Acupuncture and Traditional Chinese Medicine
Chinese Herbal and Botanical Medicine
National and State Acupuncture and Licensing Associations
Complementary and Alternative Medicine
---
Acupuncture and Traditional Chinese Medicine
Acupuncture.com (www.acupuncture.com) — Website for students, practitioners, and the general public. Includes articles, school listings, study resources, and more.
Acupuncture Today (www.acupuncturetoday.com) — A news source for the acupuncture community – practitioners, students, and the general public.
Chinese Medicine Times (www.chinesemedicinetimes.com) — A free ejournal that covers all aspects of Chinese medicine, acupuncture and herbal medicine.
Gancao.net (www.gancao.net) — Contains informative TCM forums and links to websites of interest to consumers, students and practitioners of acupuncture and related topics. Currently over 600 unique links.
Institute of Traditional Medicine (www.itmonline.org/articles.htm) — Very large database of articles on many aspects of Traditional Chinese Medicine (disorders, herbs, acupuncture, history, theory, etc).
Sacred Lotus Arts (www.sacredlotus.com) — A comprehensive resource on all things TCM.
---
Chinese Herbal and Botanical Medicine
Alternative Nature Online Healing (www.altnature.com) — Information about herbs and wild medicinal plants, herbal remedies, alternative medicine, aromatherapy, herb farming and more. Also contains hundreds of botanical images and herb pictures.
Memorial Sloan Kettering Cancer Center: Intregrative medicine (www.mskcc.org/mskcc/html/11570.cfm) — Provides full-text, objective information on herbs, vitamins, and supplements, especially potential use in cancer care; includes clinical summary and details about constituents, adverse effects, interactions, and potential benefits or problems.
North American Institute of Medical Herbalism (www.medherb.com) — Contains links to medical information, and to any resource on medicinal herbs or herbalism practiced a clinical setting, regardless of the medical tradition or system.
University of Maryland CAM index (www.umm.edu/altmed/index.htm) — Information on the uses and interactions of drugs, herbs and supplements.
---
National and State Acupuncture and Licensing Associations
American Association of Acupuncture and Oriental Medicine (www.aaaomonline.org)
National Acupuncture Detoxification Association (www.acudetox.com)
National Certification Commission for Acupuncture and Oriental Medicine (www.nccaom.org) — The organization for national licensure.
Washington East Asian Medicine Association (www.weama.info) — Washington State's East Asian Medicine Association.
---
Complementary and Alternative Medicine
Alternative Medicine Foundation (www.amfoundation.org/index.htm) — A nonprofit organization, founded in March 1998 to provide information about alternative medicine to the public and health professionals. Sponsors of HerbMed® and TibetMed® databases.
Continuum Center for Health and Healing (www.healthandhealingny.org) — From the Beth Israel Medical Center. Provides concise information on treatments, history, philosophy, and training of different CAM modalities and alternative health systems.
Evident-Based Complimentary and Alternative Medicine (http://ecam.oxfordjournals.org) — International journal that uses modern scientific methods to study CAM, particularly Asian medicines.
Highwire Press, Stanford University (http://highwire.stanford.edu/lists/freeart.dtl) — A website with links to hundreds of free journals. They also have a detailed search engine that allows you to search for authors or subjects in 2 million free online medical articles.
MedHunt (www.hon.ch/MedHunt/) — Search all medical websites for information about health on the Net. Provided by "Health on the Net (HON)", an NGO in special consultation status with the Economic and Social Council of the United Nations.
---
Biomedical Sciences
FDA Center for Drug Evaluation and Research (www.fda.gov/cder/drug/default.htm)
The Merck Manual (www.merck.com/mmpe/index.html) — Online version of the very comprehensive Merck Manual. Also has links to the Geriatric and Veterinary Merck Manuals.
The Mayo Clinic (www.mayoclinic.org/) — A reliable source for biomedical information.
National Cancer Institute (www.cancer.gov) — Information through the NIH on all types of cancers, screenings, treatments, statistics, and medical trials.
NIH Clinical Trials Information Website (http://clinicaltrials.gov/ct2/home) – Up-to-date information for the public about tens of thousands of different clinical trials.
Rx List (www.rxlist.com/script/main/hp.asp) — A free searchable drug information site geared for use by either professionals or consumers.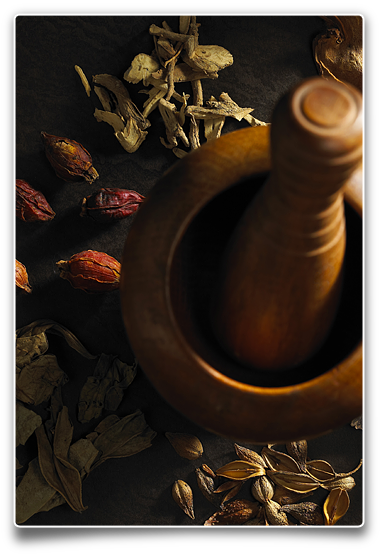 Chinese herbs

Use our online scheduler to create your appointment now!